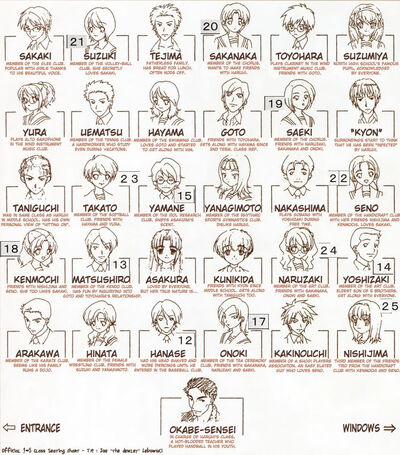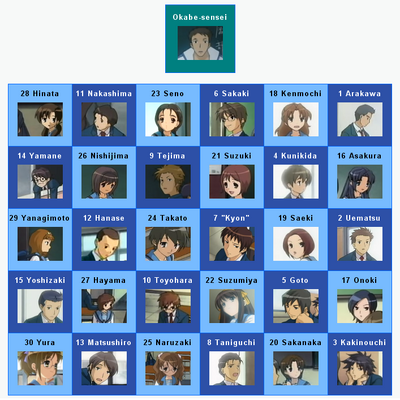 Class 1-5 is a class at North High. During year 0, it was taught by Okabe and included Kyon, Haruhi Suzumiya and 28 other students. The classroom is on the fourth floor, and has a view of the shore.
The original class president was Ryoko Asakura, but after she "left" the class, she was eventually replaced by Goto.
In year 1 at least some members of the graduating class (such as Kyon and Haruhi) moved to Class 2-5.
While some students were introduced in the light novels, most were identified in supplemental material for The Disappearance of Haruhi Suzumiya.