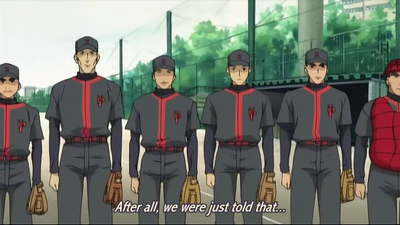 The Kamigahara Pirates is a university-based baseball team. The SOS Brigade won against them in The Boredom of Haruhi Suzumiya. The team then bought their "enchanted" baseball bat.
They are based on the Uegahara Pirates (上ヶ原パイレーツ) of the Kwansei Gakuin University in real-life Nishinomiya.
Team members are voiced by Daisuke Ishikawa, Takamasa Oohashi (the catcher), Riichi Nishimoto (the batter) and Hidehiko Kaneko.
Ad blocker interference detected!
Wikia is a free-to-use site that makes money from advertising. We have a modified experience for viewers using ad blockers

Wikia is not accessible if you've made further modifications. Remove the custom ad blocker rule(s) and the page will load as expected.