Tomare! (止マレ!) (Stop!) is the ending theme to Season 2 of the Haruhi Suzumiya Anime. The song is performed in Japanese by Aya Hirano, Minori Chihara, and Yūko Gotō.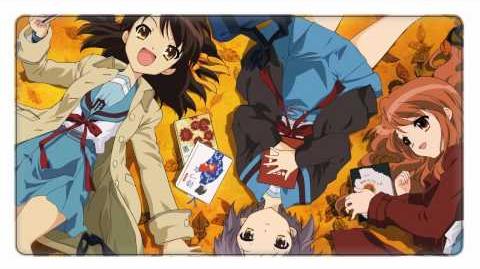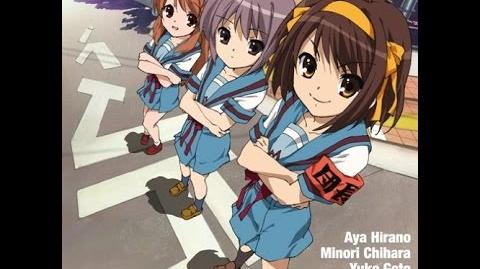 At the end of every episode the ending's colors are slowly fading, the reason is unknown, but some fans have speculated that it was foreshadowing The Disappearance of Haruhi Suzumiya.
Ad blocker interference detected!
Wikia is a free-to-use site that makes money from advertising. We have a modified experience for viewers using ad blockers

Wikia is not accessible if you've made further modifications. Remove the custom ad blocker rule(s) and the page will load as expected.